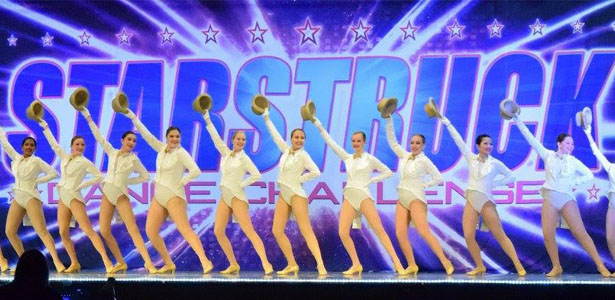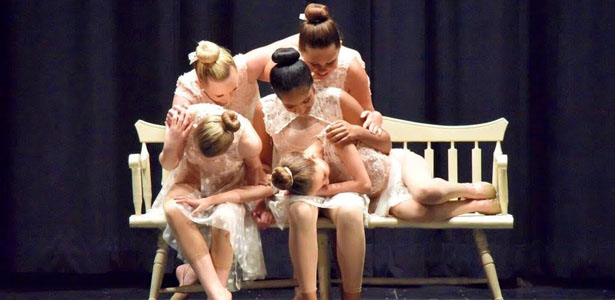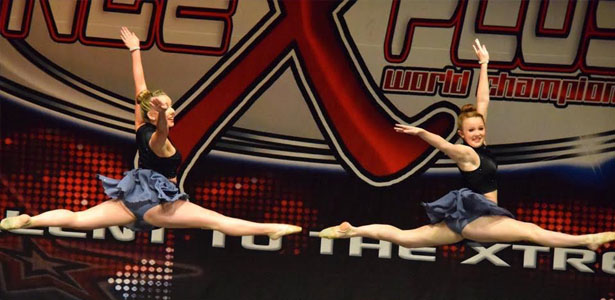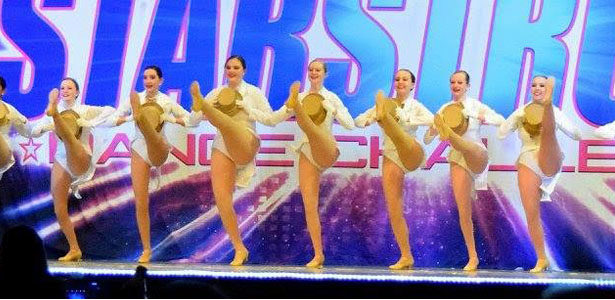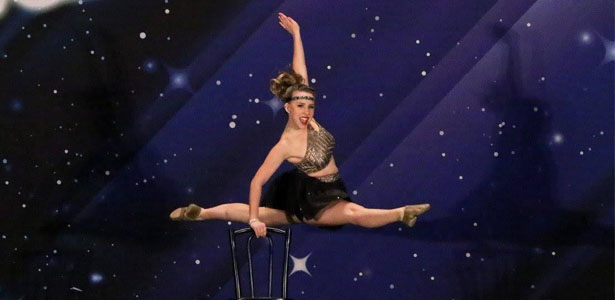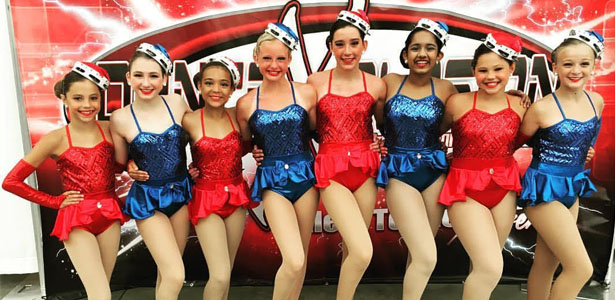 Staff
Addie Famularo – Co-Owner/Co-Director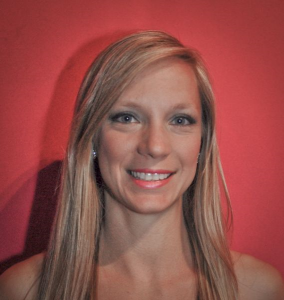 Addie first stepped onto the stage at the age of three when she began taking dance lessons from Judy Burgio at Dance Design Studio.  Two years later, she competed in her first dance competition and has never looked back.  Addie was a member of Dance Design's IMPACT Competition Team through the age of 18, competing at numerous competitions across the tri-state area and training at Broadway Dance Center and prominent conventions.  In addition to winning the title of "Miss Performing Arts" through the Performing Arts Alliance LLC, Addie was invited to perform at Walt Disney World, which led to her participation in several high school shows as well.
Addie's passion for dance expanded during high school when she became an assistant teacher at Dance Design Studio.  Following her graduation from Freedom High School in 2002, she continued her education at The Pennsylvania State University, earning a Bachelor of Science degree in Human Development and Family Studies with a concentration in early childhood development, which led to a full-time position as an early childhood educator at the Bennett Family Center on campus.  While at Penn State, Addie was a choreographer and member of the Orchesis Dance Company. Specializing in the styles of jazz, ballet, and modern, Orchesis is a performance-based dance company that has been in existence at the University for nearly 80 years.  As a member of Orchesis, Addie performed in various campus and community events, such as the Homecoming parade, THON dance marathon (the largest student-run philanthropy in the world), MLK Day Celebration, and Blue and White Weekend, in addition to the semi-annual Choreographer's Showcases, held at the end of each semester.
After graduating from Penn State in 2006, Addie returned to Dance Design to teach full time, specializing in competitive and pre-K classes, including jazz, lyrical, hip hop, and musical theater.  Dance Design Studio has and always will be such an important part of Addie's life.  She couldn't be more thrilled to take on the role as co-owner, alongside her wonderful friend and esteemed colleague, Stephanie Piccione.  Addie is looking forward to what the future holds for the many talented students at Dance Design Studio and to help them realize their passion to dance and love for performing every day.  Addie currently resides in Easton, PA with her husband Mario and son, Giacomo.
Stephanie Piccione – Co-Owner/Co-Director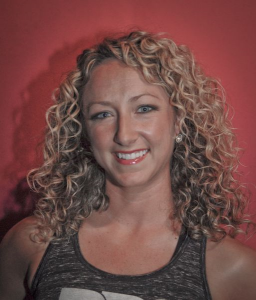 Steph grew up dancing at Dance Design Studio under the direction of Miss Judy. She was a member of the IMPACT Competition Team for 10 years, competing in various competitions and conventions throughout the tri-state area. While in high school, Steph taught at Dance Design and was also involved in her school's Musical Theater Program as well as the Pennsylvania Playhouse.
After graduating from Freedom High School in 2004 Steph went on to attend Penn State University where she graduated with a BS in Accounting. While at Penn State, Steph was a member of the nationally-ranked Lionettes Dance Team, where she served as Treasurer for 2 years. Her experience with the Lionettes afforded her the opportunity to perform on the field at Beaver Stadium during football games, as well as the men's and women's basketball games. Other yearly highlight performances included Tailgreats, Rally in the Valley, the Homecoming parade, THON (Dance Marathon), and NDA Nationals in Daytona Beach, FL. As a member of the Lionettes, Steph danced in over 100 performances on and off campus every year. While at Penn State, Steph also taught dance classes at Centre Dance in State College, PA.
After obtaining her degree, Steph was employed as a Financial Services Tax Accountant by Ernst & Young LLP in Philadelphia, PA. She quickly realized that the corporate world was not for her and after a year returned home to teach at Dance Design and begin a job working in Special Education at Delaware Valley Regional High School in New Jersey, where she worked for 5 years. She very much enjoyed her time at Del Val but is excited to be moving on to the next chapter of her life as co-owner of Dance Design Studio. She is thrilled to be able to continue her love affair with dance and hopefully inspire the younger generation to let their dreams be what drives them.
Kim Exaros – Instructor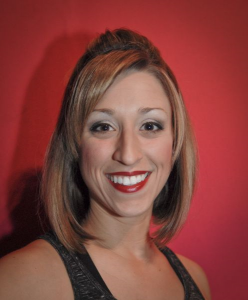 Miss Kim has been passionate about dancing since she was three years old. She has been teaching dance since 2008, and this will be her fourth year with Dance Design Studio. Miss Kim graduated from Penn State University where she earned a B.S. in Elementary and Kindergarten Education as well as a Minor in Dance. During her time at Penn State, she was her class representative for the Dance Minor Advisory Board. She was a member and choreographer of Tapestry Dance Company, and an inaugural member of the University Dance Company. As a member of both companies, Miss Kim performed in numerous showcases as well as at THON, Blue and White games, and homecoming parades. Since college, Miss Kim has trained with Shelley Oliver at Muhlenberg College. She has been on adjudication committees for local high school dance teams, and was the dance team coach for Northampton High School. Last year, Miss Kim received the Top Choreography award for "All That Jazz" at the National Dance Showcase competition. Miss Kim currently teaches 4th grade in the East Penn School District and resides with her husband in Allentown, PA.
Megan Vulcano-Lenner – Instructor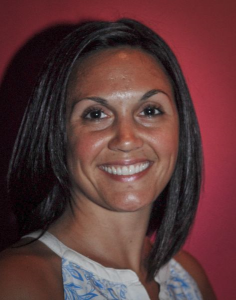 Megan Vulcano-Lenner has been teaching dance since 2004 and joined the Dance Design staff in 2012. She started dancing at the age of two and began traveling to local and national competitions by the age of nine, receiving numerous awards. In addition to competitions, Megan has danced for the Channel 6 ABC Philadelphia Thanksgiving Day Parade, Walt Disney World in Orlando, and Florida and Teens Against Suicide Telethon. She also has been a judge for university and college dance team competitions in New Jersey and New York. Megan studied dance at Cedar Crest College under the direction of Margo Clifford Ging, Robin Gerchman, Nicole Hockenberry and Katheen Treat. Megan is a nationally recognized choreographer, winning seven choreography awards from competitions such as StarPower and Dance Xplosion. Her students have moved on to major in dance and have been accepted into dance programs at The Boston Conservatory, SUNY Purchase and University of Cincinnati. In 2005, Megan founded The Dance for a Cure, an annual showcase consisting of ten local dance studios that come together to raise money for breast cancer. Since the show started it has raised more than $30,000 for breast cancer foundations. Megan is also the owner of the Poconos-based competitive company, Downtown Dance by Miss Megan. Megan continues her dance education and is committed to the individual needs of all her students both in and out of the dance studio. She looks forward to many years with her Dance Design family and success with their IMPACT competition team.
Emily Luca – Instructor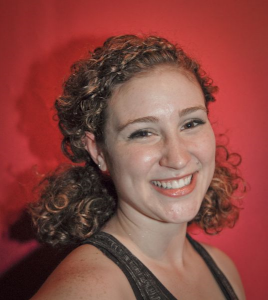 Emily is a graduate of Eastern University where she earned her Bachelor of Arts in Dance. She began her dance training at Miss Pat's Stage Door Studio in Wilson PA, and the Lehigh Valley Charter High School for the Performing Arts; she has been dancing for nineteen years. Her performance and choreographic experience includes dance recitals and concerts at the Stage Door Studio, LVPA, Northampton Community College, Eastern University and Dance Design Studio. Emily has performed in Disney World, Hershey Park, and at the American College Dance Festival. She has performed with the Monarch Dance Company throughout The Lehigh Valley, Philadelphia, New Jersey and New York City. Emily is currently teaching dance at Dance Design Studio in Easton, PA and is in her second year dancing with Monarch Dance Company.
Lindsey Mertz – Instructor
Lindsey has been dancing since age three. She grew up at Dance Design where she was trained in several styles of dance under the direction of Miss 'Judy' Burgio. As a member of the Impact competition team for ten years she performed at recitals and competitions and attended several conventions. Lindsey graduated from Kutztown University with a Bachelor's of Science in Education and was a captain of her dance team for two years.  In 2010 Lindsey returned to Dance Design as a teacher and is proud to share her passion for dance with her students.
Tricia Shea – Instructor
Tricia began her training at the age of 3 and by the age of 10 was a competitive dancer in Acro, Tap, Jazz, Ballet, and Lyrical. She continued competing both regionally and nationally winning numerous awards and titles. Tricia has extensive training in all genres of dance receiving her training from the New Jersey School of Ballet and the New Jersey Dance Company.  She is a certified teacher and member through Dance Masters of America. She currently teaches and choreographs at a variety of dance studios in northern New Jersey and Eastern Pennsylvania. Her students have gone on to perform for the Joffrey Ballet, Cruise Lines and numerous broadway shows. When she is not teaching she can be seen judging through the tri state area.