Now in our 34th year!
Why Dance Design Studio?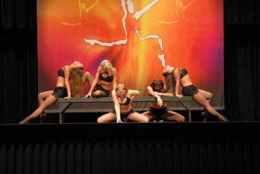 Dance Design Studio offers quality instruction for all ages. We offer exciting and professionally structured classes for all levels of dance. Each class is structured to provide technique, creativity and discipline. We want all of our students to be comfortable with our environment. We strongly believe in a commitment of cooperation and dedication.

Judy Burgio, owner and artistic director has been a dance instructor and choreographer since 1980. Under her direction, the expert faculty opens the gateway to artistic expression through quality instruction and hard work. Our goal is to give each student the most professional quality dance instruction in a fun and friendly atmosphere. We aim to develop confident and mature dancers.
Classes Offered In: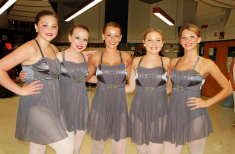 Ballet, pointe, tap, jazz, hip hop, lyrical, modern and musical theater. Beginner, intermediate and advanced levels are offered for ages 3 to adult. We offer competitive dance for serious students and recreational classes for education and fun. Pre-K classes, combination classes, private and semi-private classes are available. We offer convenient times -- morning, afternoon and evening classes are available. Summer classes are also offered in the months of June, July and August.

Classes begin in September and end in May, culminating in a dance recital performance the first weekend of June. It is not mandatory to perform in the recital, however most students love to showcase their talent and exhibit what they have learned all year.
Types of Classes
Facebook
www.Facebook.com/DanceDesignStudio
News
All 3 snow day classes will be made up at a special day/time. A separate schedule is now posted.

Learn more . . .
About Our Director
Judy Burgio has been the owner of Dance Design Studio for the past 34 years. Miss Judy is the director and choreographer of the award winning competition team, IMPACT. She is experienced in teaching all levels of dance specializing in jazz, hip hop, ballet, pointe, tap and lyrical. Miss Judy began dancing at age 5 and her mother was a professional dancer.
Learn more . . .